Established on the core principles of excellence, integrity and stewardship, Marrero Building is dedicated to providing its clientele with a custom tailored experience to serve them in the realization of a new home.
We understand you have a lot of options when looking to build a custom home. We also realize your home is one of the largest investments you will make in a lifetime. This investment is more than just financial. The investment of time, energy, thought and emotion are just as much a part of the process as the financial commitment. The creation of something this important requires an understanding of your desires and needs as well as proven expertise from the person leading the building process.
The Process
For Marrero Building, the foundation of the building process is personal chemistry. The ability to communicate, understand and relate to your vision is critical to delivering a successful building experience.
The first step in the process is establishing a thoughtful dialog with you. This dialog will help both of us better understand the kind of home you desire. It also facilitates defining expectations in order to understand the most effective ways to realize your vision. The understanding and expectations then leads us through the design process of the home itself.
Once the house design is completed, we use our proprietary estimating process to establish the project budget and your selection allowances. Your selections are key to communicating your style and personality. Our selection process also gives you the freedom to invest in the areas of your home that are most important to you. We will help you understand your options and assist you in getting the most out of your financial and creative investment in your selection decisions.
With the design, budget and selection process established, the project launches into the field construction phases. During the building process we regularly communicate the progress as well as identify opportunities to provide you with additional features and benefits in your home. Throughout construction we are focused on excellent craftsmanship and attention to detail in order to deliver a truly custom home for you and your family that reflects all of the time and attention you have invested.
A message from Rob Marrero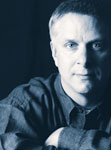 On a personal note, let me say thanks for taking the time to look through my portfolio and learn about my company. I have had the privilege of building several homes for a variety of individuals since 2005. Each project has been a rewarding experience for me and I have enjoyed getting to know each of my homeowners.
Feel free to call me with any questions about what you have seen here or about building your own home.
Thanks again.

Rob Marrero
615.349.6332